August 2, 2016
CALIFORNIA STATE FAIR: FARM-TO-FORK EDIBLE FLOWER COOKING COMPETITION
If everyone remembers from our last blog I mentioned that I would save the Farm to Fork event as a separate blog entry because it really was that cool. The event was the last one of the day and actually consisted of two parts. One portion featured some of Sacramento's most talented floral designers who took part in a tablescape competition. The final portion featured some of Northern California's finest chefs who took part in a friendly cooking competition using California Grown edible flowers. Serious bragging rights were up for grabs.
The tablescapes were beautiful and of course they used California Grown flowers. I was so inspired by all the prettiness, it made me want to host a dinner party just so I could order some flowers to grace my dining room table.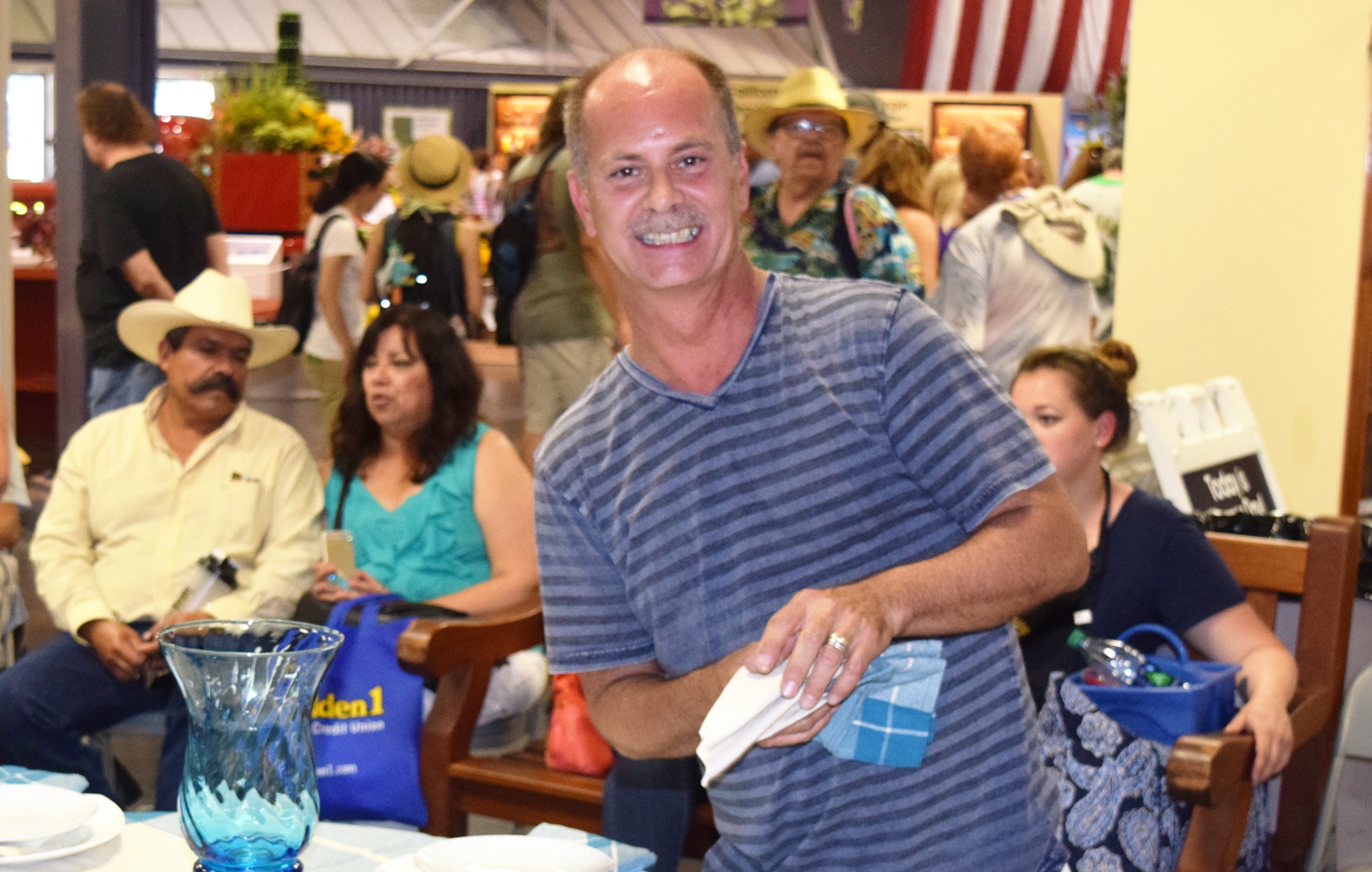 Our third place winner had a stunning beach theme. We were swooning over his color palate, especially when he incorporated the soft orange tones.
The second place winners were last year's first place winners and they stunned with this purple show stopper! Aren't those Hydrangeas to die for? We also loved the floral detail on each dinner plate.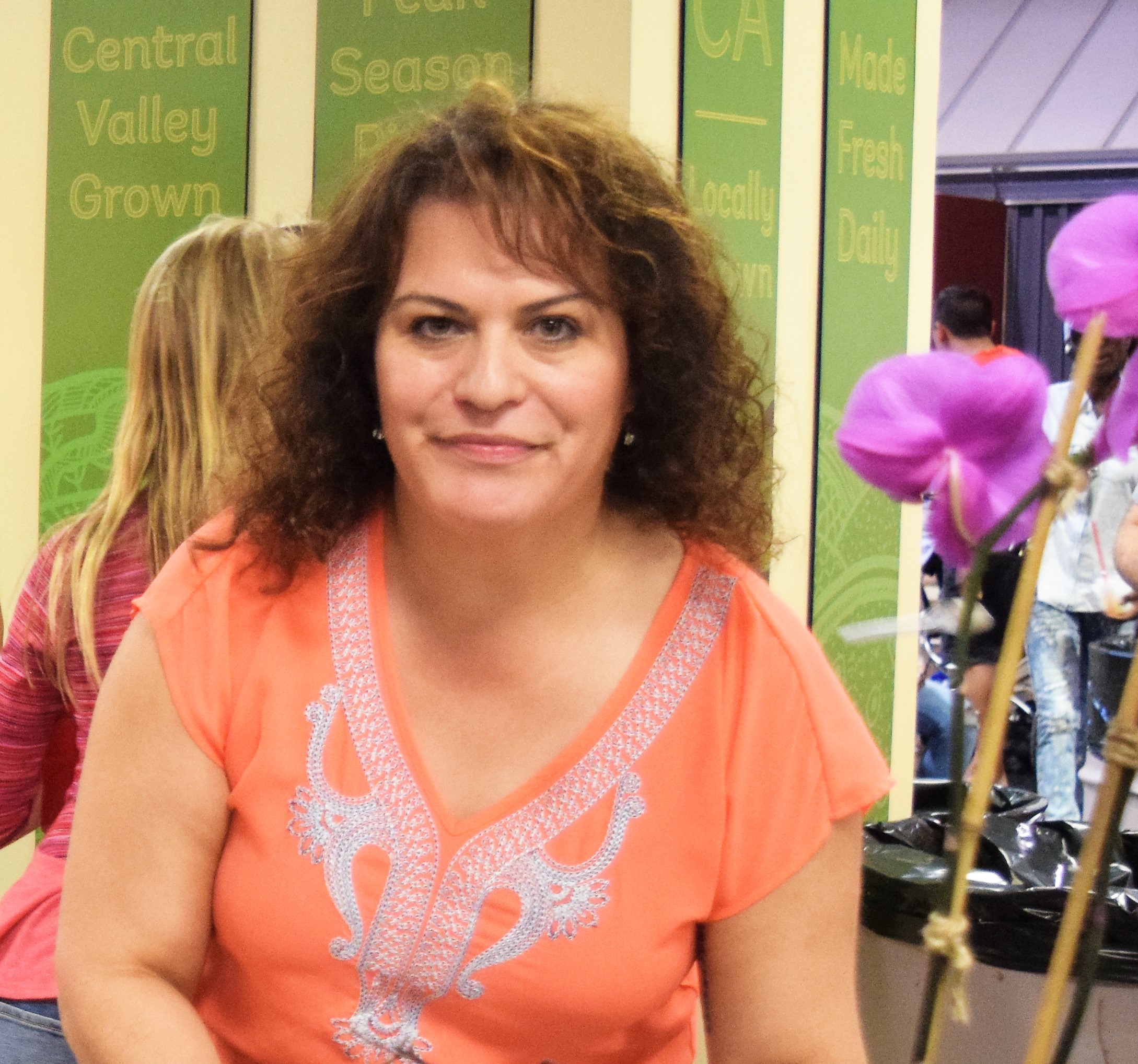 Our first place winner stole the show with her diverse textures and unique vessel of wine boxes. Her use of succulents and air plants was on point.
When the tablescape competition ended, we quickly moved into the cooking portion of the event. We had three incredibly skilled chefs ready to throw down their skills showing the packed house how they cook with California grown flowers. Each chef had 40 minutes to prepare a meal with their choice of flower. They were judged by the taste, presentation, and the creative use of the flowers they used in each of their dishes.
Chef Christopher Barnum, executive chef and co-owner of Localis Restaurant chose to use the Nasturtium flower in his dish. He described it as mild and tastes similar to Watercress. He noted the entire plant is edible which lends itself to great versatility in cooking. He made prime rib served atop nasturtium chimichurri and risotto.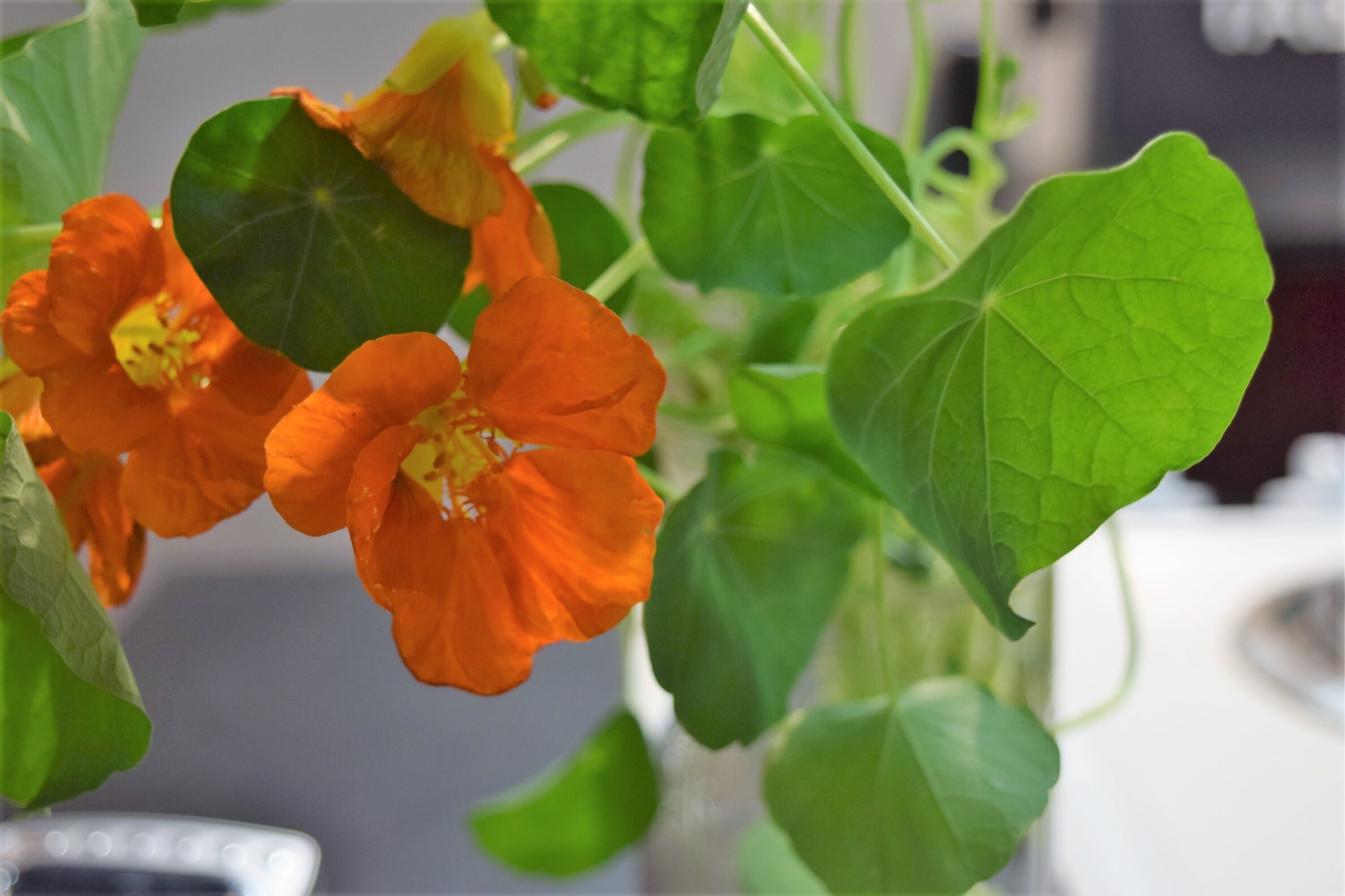 Chef David Fujimura, representing Taste Restaurant in Plymouth chose the Hibiscus flower for its tangy citrus taste. He mentioned that Hibiscus is packed with Vitamin C. He made a hibiscus ceviche dish.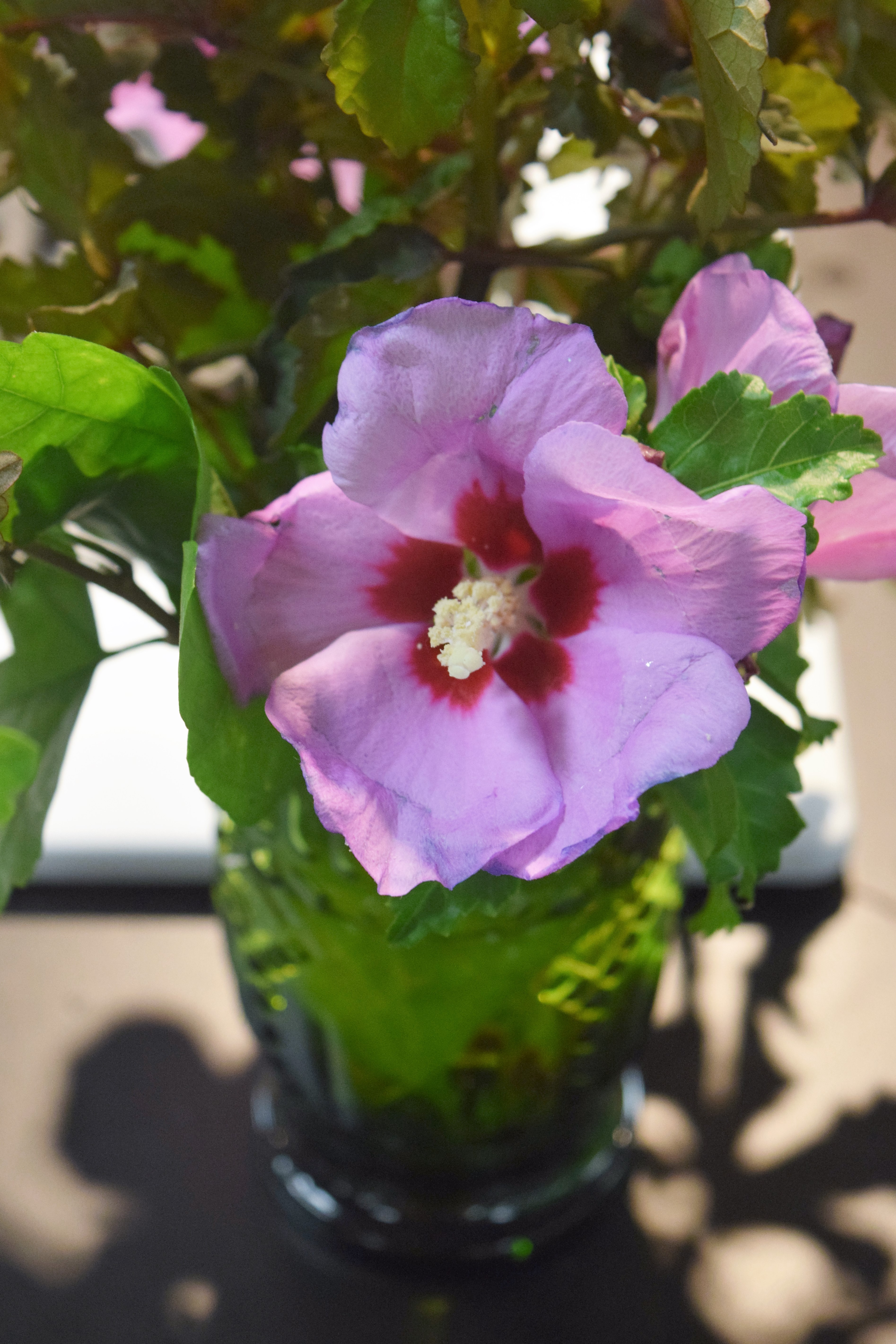 Our final competitor, Chef Mike Lim, from Volcano Union Inn was working his magic with the Bee Balm flower. Chef Mike stated the flower tastes similar to Earl Grey tea and are mainly used for medicinal purposes such as soothing an upset stomach. He likes to scatter it over salads or steep it in jams or sorbets. He served lamb marinated in fresh bee balm (monarda) leaves to infuse it with a minty flavor over a corn and mushroom succotash.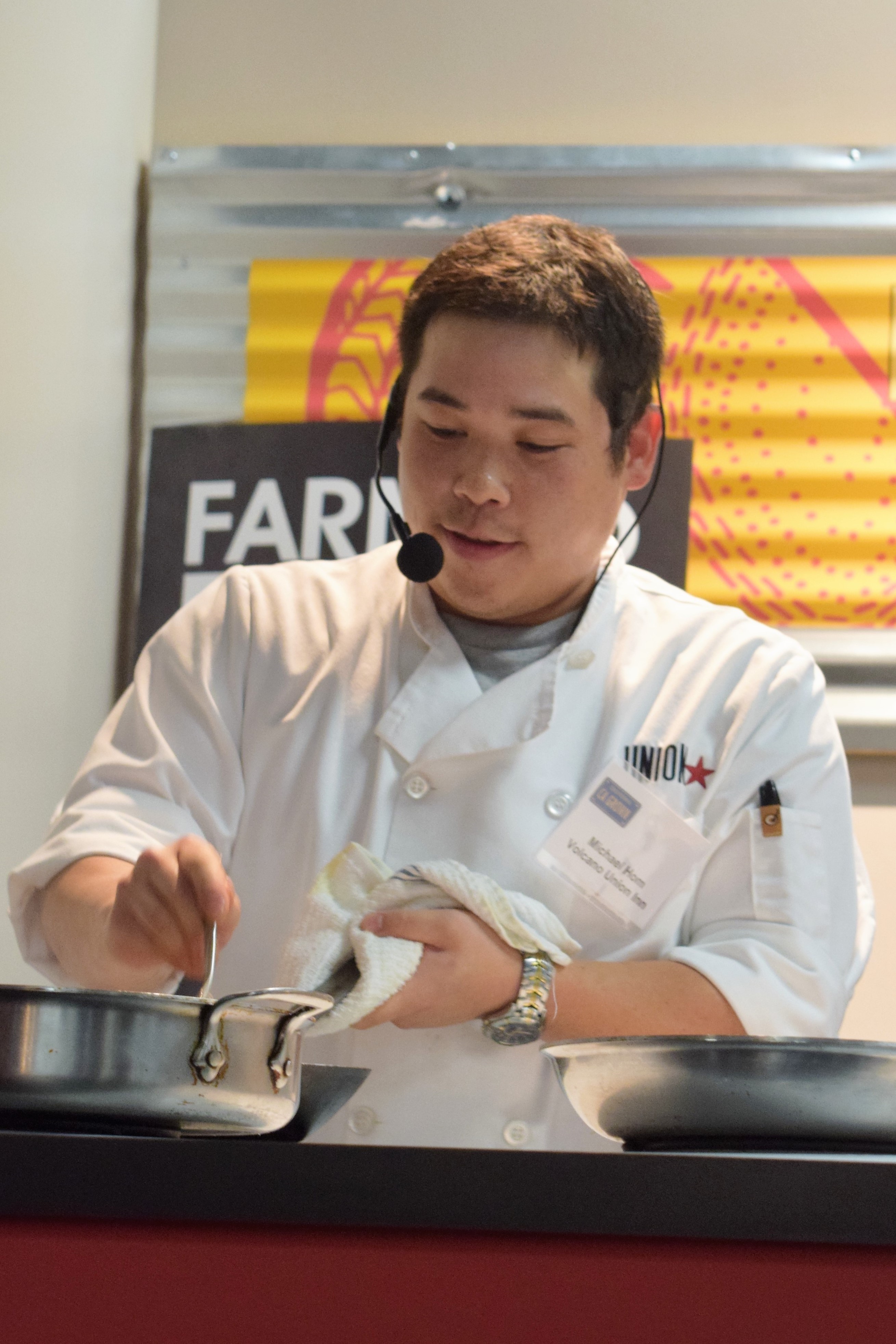 FUN FACT(S): Did you know that broccoli, figs, artichokes and Day Lilies are also considered edible flowers?
As each of the chefs prepared their gourmet meals we were introduced to our esteemed panel of judges. They looked more excited to eat the dinners than judge it because everything smelled so good!
From left to right:
Scott Macumber, last year's winner. He is a talented chef from Hook and Ladder Manufacturing Co. restaurant and the current Chili champ in Sacramento, California.
Nick Matteis is the Executive Director of California Grown and an advocate for California farmers. He felt it was very important that we mention that he's a shameless foodie and likes to eat….A lot.
Faith Lopez is a Social Media specialist for California Grown, Farm to Fork, and the Visitor's Bureau.
All three of our judges were treated to some culinary delights that left all of our mouths watering.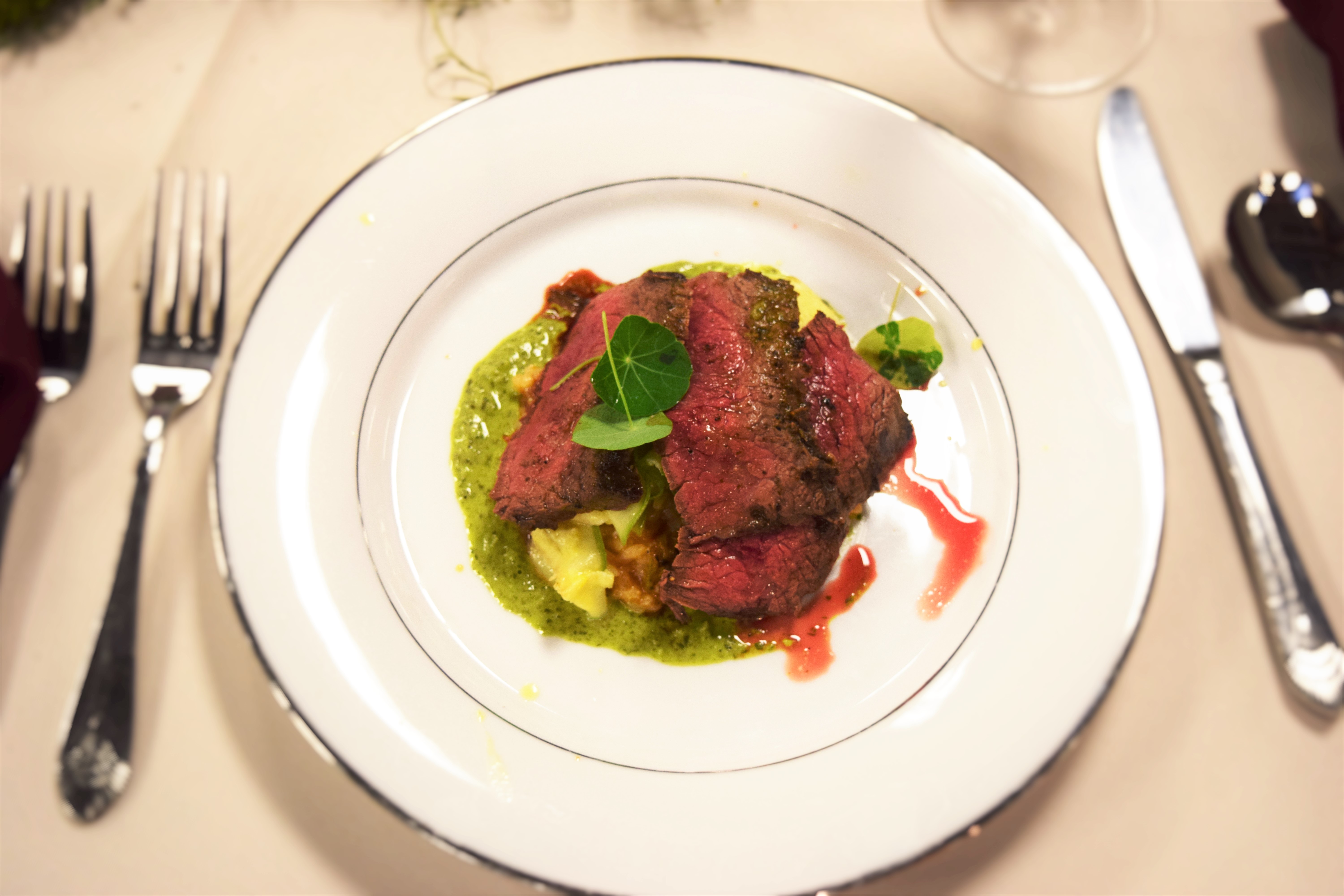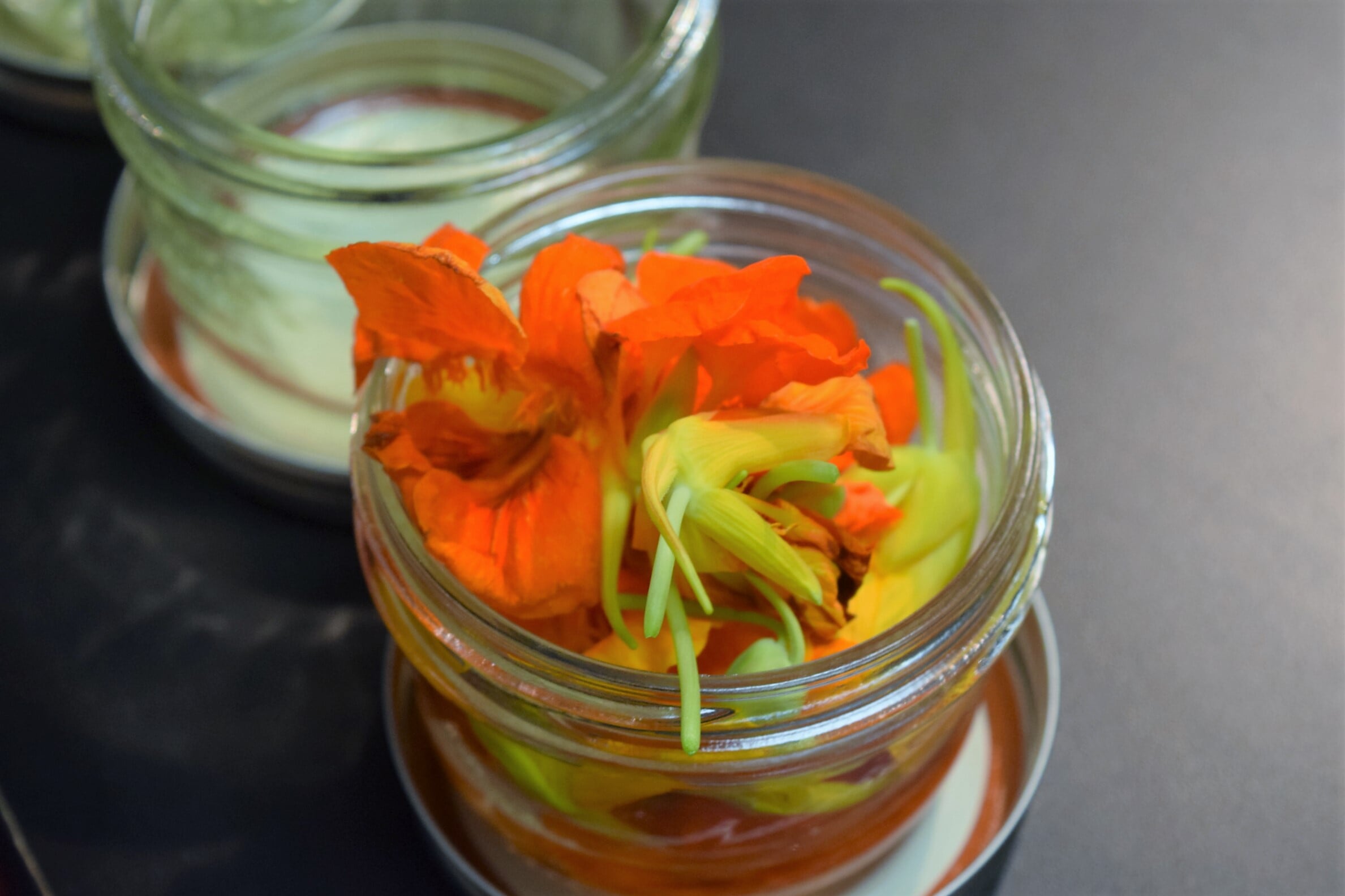 In the end, the judges selected Chef David's Ceviche dish as this year's champ. It wowed all three judges in each of the three categories. Congrats Chef David!
We had a fantastic day at the California State Fair and we are so excited to bring home all we learned and try it at home. Although, I may just stick to cooking broccoli instead of Bee Balm, I know that I will be using more flowers in my home. There was just too much inspiration to not want to see that incorporated in my kitchen, entryway, bathroom, bedroom…..okay, I'm getting carried away but you get the point.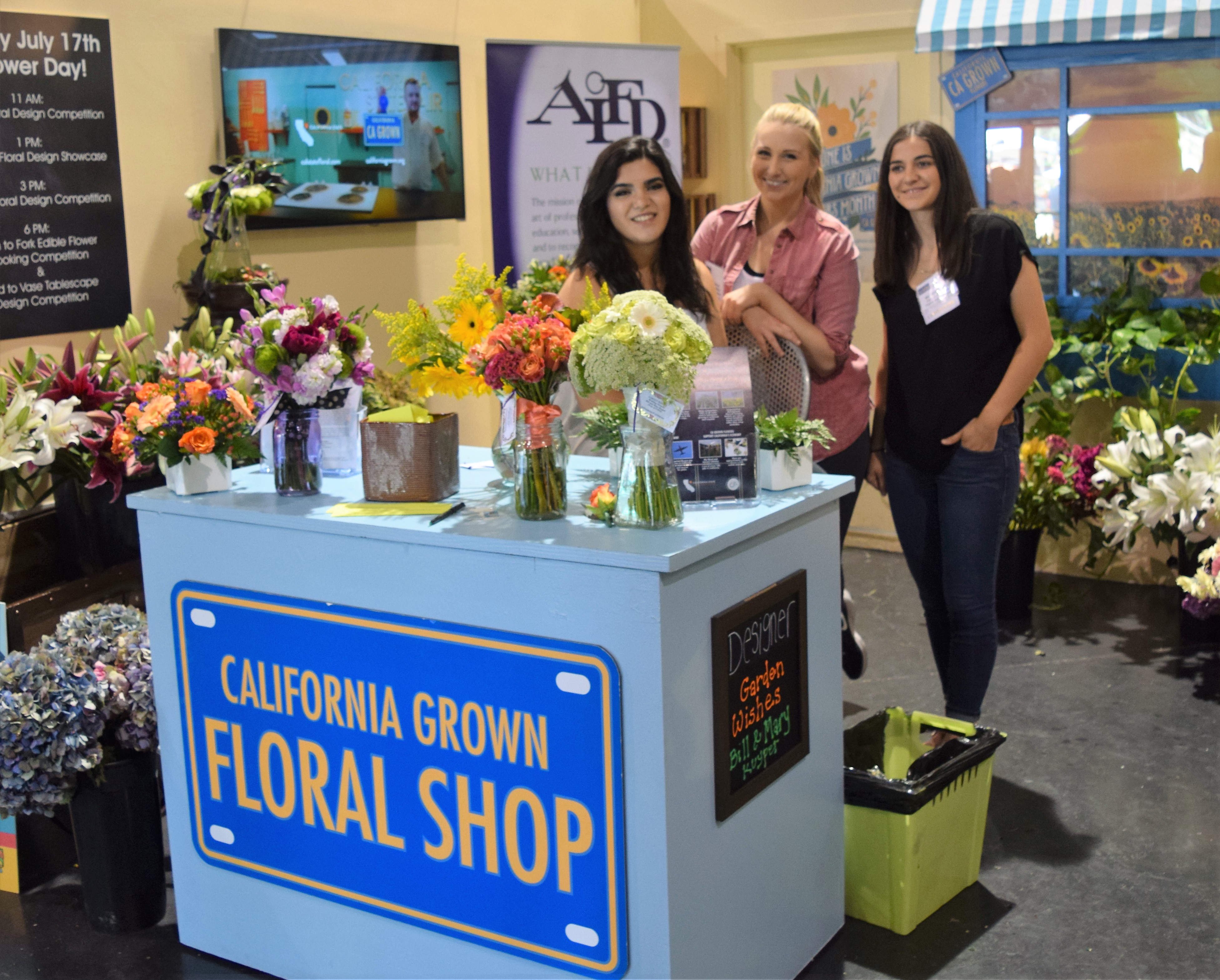 Love. Flowers. Always.