July 21, 2016
CALIFORNIA STATE FAIR FLOWER DAY
In case you guys missed it, Sunday, July 17th was Flower Day at the California State Fair. And boy, was it fun! The day was full of activities that included multiple floral design activities and competitions, a mock flower shop that had some awe inspiring California Grown floral displays, and we even hosted our own version of the television show, Chopped, using edible California Grown flowers…more on that in a separate blog because it is that cool!
When we entered Pavilion B at the State Fair last weekend, the first thing we saw and of course loved, was an antique truck that had some gorgeous California Grown flowers beautifully arranged. It was such a treat to see and smell all of California's bounty. Behind it, was the California Grown Floral Shop. This display was loved by the public as they got to see live demonstrations of floral design, learn more about how to incorporate California Grown flowers into their everyday lives, and see some of the best flowers that California growers have to offer.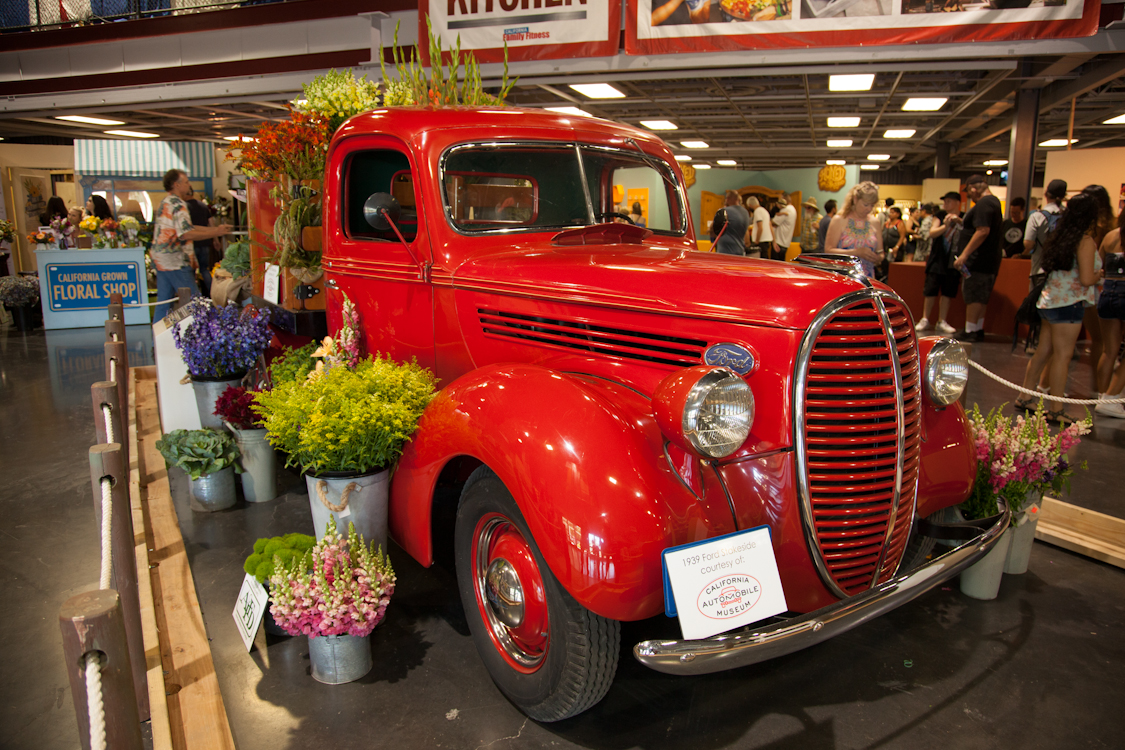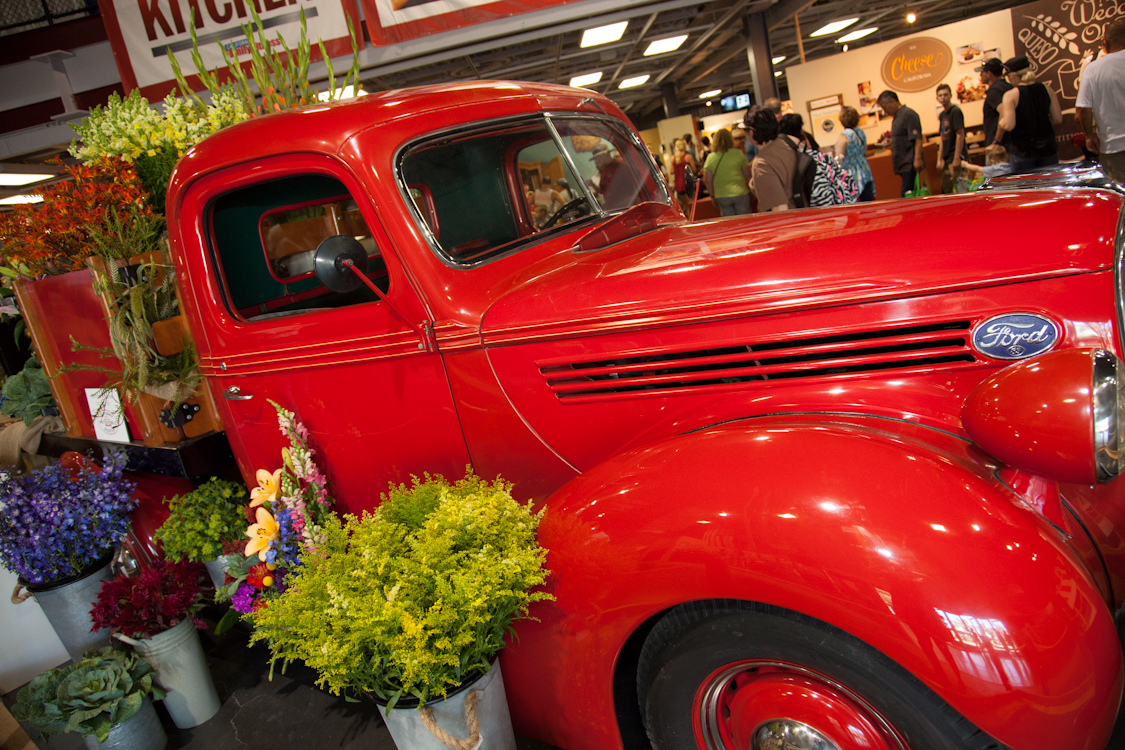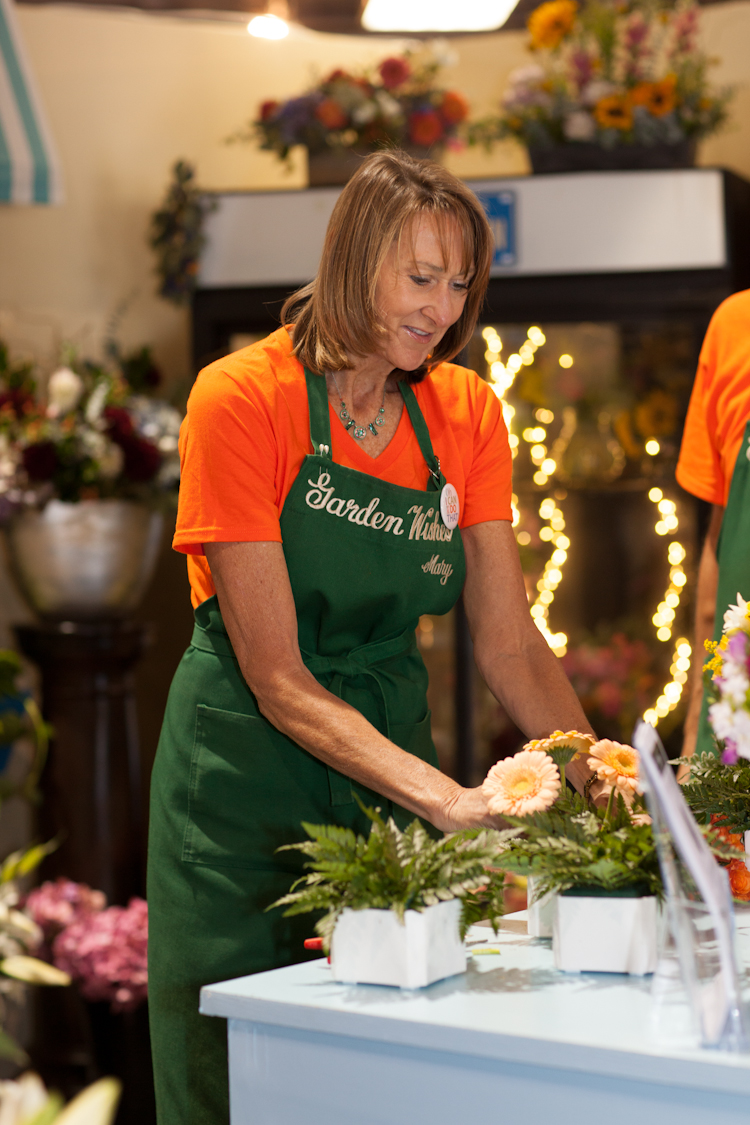 Mary Kuyper from Garden Wishes, in East Sacramento manned the flower shop and displayed some stunning bridal bouquets.
The first competition of the day was for high school students, they were all given the same flowers and told to create something with an "Alien" theme. The winner, Lucia Fuentes from Hamilton City was thrilled when she won and mentioned that in addition to obtaining a Criminology degree someday she also hopes to become a florist. Congratulations to Lucia and to all of her fellow competitors. It is awesome to see such young talent.
The next competition was probably one of our favorites. We asked children who were attending the fair if they wanted to learn how to create some flower designs and boy did they "bloom". All of their designs were extraordinary and hopefully we planted a seed and we will see some of these cutie pies in the future.
Judy Culbertson, from California Agriculture in the Classroom was also on hand to give away prizes and continue her outreach program to promote science based information to teachers and students related to California Agriculture and of course, California Grown flowers. After all, it is an over 12 billion dollar a year industry.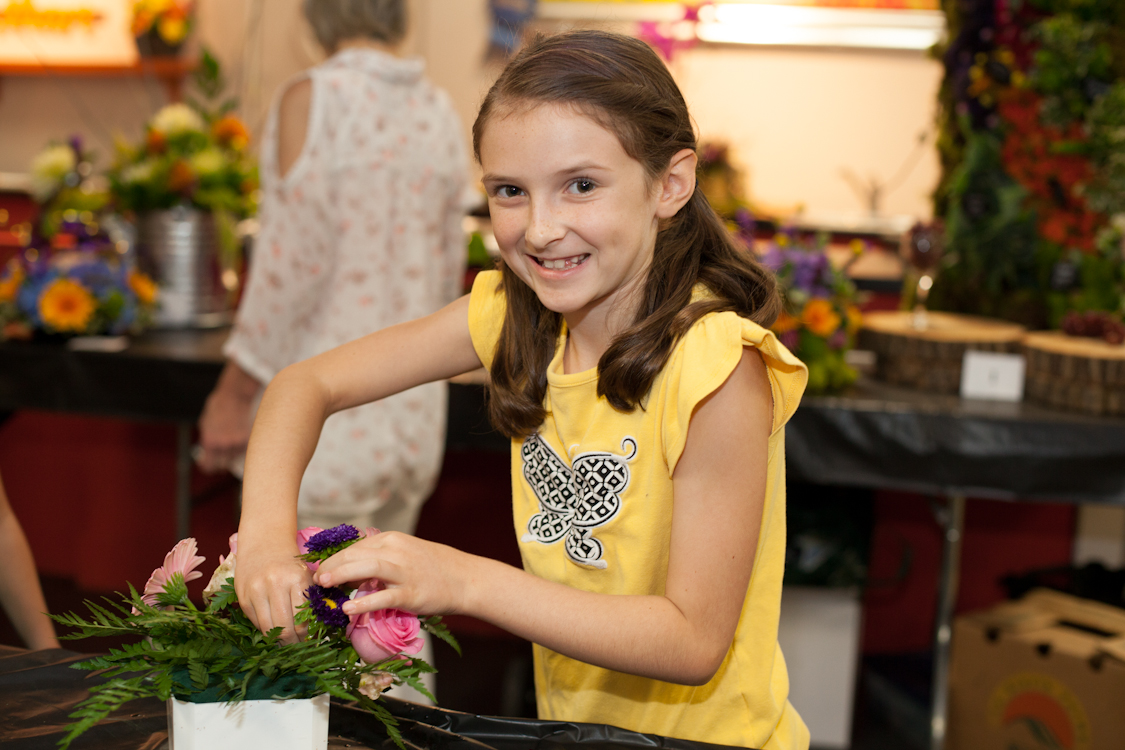 The final competition comprised of two different components and some seriously high stakes were up for grabs. The Top 10 Floral Design winner goes on to compete in Los Angeles this November and will hopefully compete for the national prize. There were five extremely talented designers who each had a beautiful interpretation of the theme, "California Gold".
The first part of the competition was florist's choice. Each designer brought their own materials and had 30 intense minutes to create their vision all in front of a packed house! The second component was a secret flower basket in which each designer had exactly the same flowers and hard goods to create a design in just 30 short minutes.
The Judges had their work cut out for them and I am so glad that I didn't have to choose! Everything was stunning.  After one hour and fifteen minutes of intense competition, Nooria Kandahari, from Relles Florist in Sacramento took the top prize home. She has over 15 years experience in floral design and she jokingly said, "I hope I get a big raise for winning!" Her boss Jim Relles, was proudly sitting in the crowd and mentioned that he was happy that Nooria took on this task and did such a wonderful job with both aspects of the competition. He can't wait to pack up the car and head to LA in November.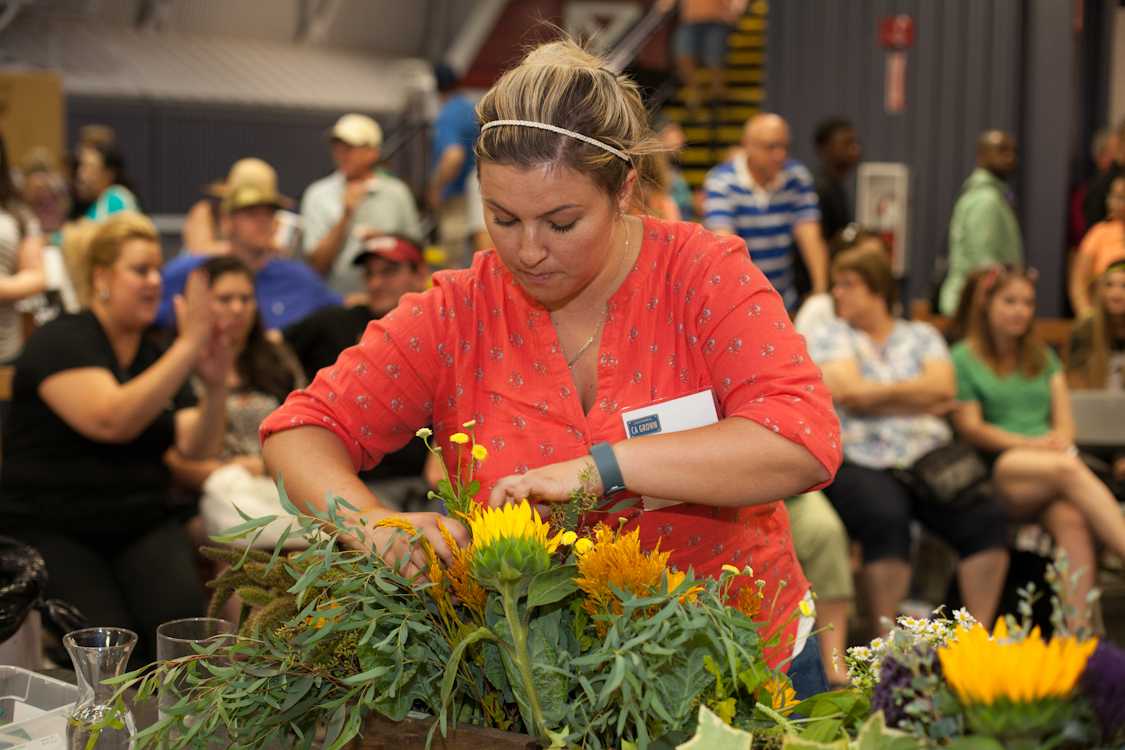 Congratulations to all the participants. Each California Grown design was beautiful and it couldn't have been easy to work with hundreds of eyes all staring at you.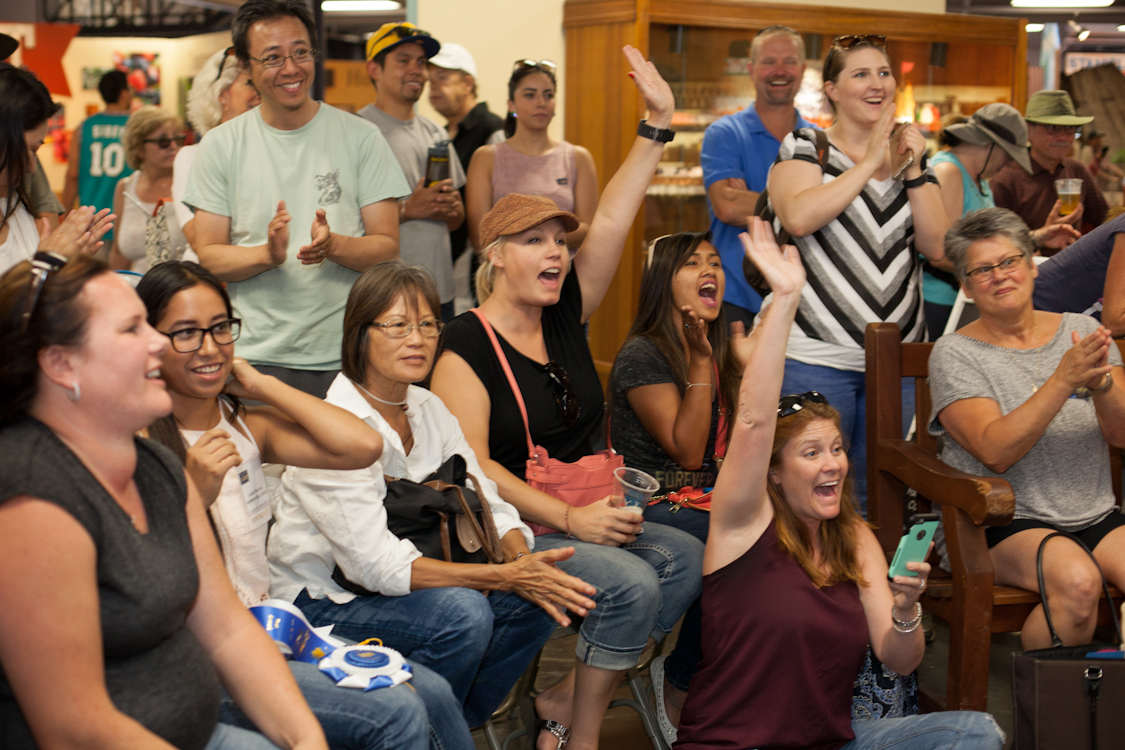 Thank you to everyone who worked so hard behind the scenes to make Flower Day so wonderful. So many companies, interns, and staff members worked tirelessly to make this happen by donating their time and resources. If you are inspired by this year's events, we hope to see you next year! I have a feeling Flower Day is only going to get bigger.
Love. Flowers. Always.