December 15, 2015
DIY: Vintage Holiday Garland
The holiday season is one that we all look forward to every year. The gathering of friends and family around the dining room table sharing stories and memories is one of the highlights of the season. We created this vintage "throwback" garland to celebrate our fun and laughter from years past. Not only is it a gorgeous centerpiece for the table, but a great ice-breaker for your guests!
MATERIALS AND INSTRUCTIONS
Things you'll need:
4 bu. Seeded Eucalyptus
1 bu. Pepper Berry
12 stems Black Magic Roses
12 stems. Sahara roses
10 strips of flannel
15 photos
10 2" ornaments
24 water tubes
Approximately 30 stems of 20 gauge floral wire
Scissors
Clippers
Old Photos
We chose the following items for our garland, but feel free to choose a different color pallet or add different California Grown flowers. There are many varieties of colors to choose from during this time of year.
STEP 1
Layer bunches of Seeded Eucalyptus until you have the length you desire. Wire each bunch with heavy gauge floral wire that you can purchase at any craft store.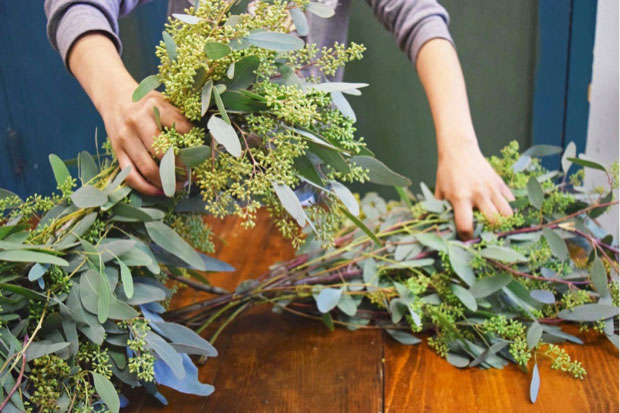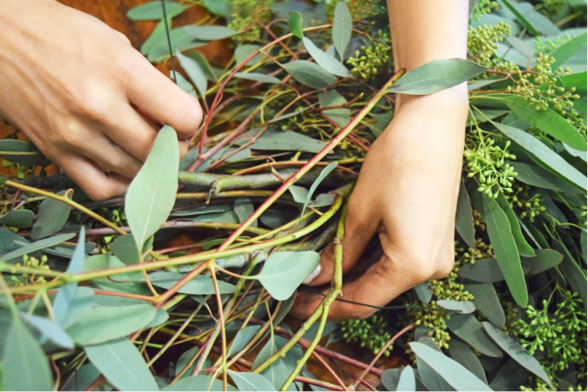 STEP 2
Once your Seeded Eucalyptus is wired to the desired length, add pieces of Pepper Berry using the same technique.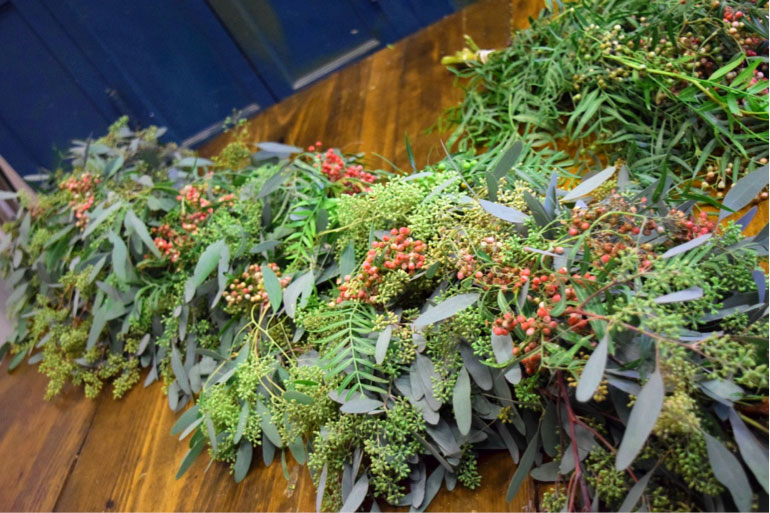 STEP 3
Strip the leaves and remove the guard petals from the roses you've chosen. We love the deep red of the Black Magic roses and smooth champagne color of the Sahara rose varieties. Trim each of the stems to approximately 6" long and slip the rose into a filled water tube. Begin tucking each rose into the greenery and secure it to the garland using the floral wire.
 STEP 4
Cut your flannel pieces into 2" wide strips and tie onto the branches of the garland. Then tuck vintage photos of your family and guests at different heights and angles. Your guests will love seeing old photos of themselves and it will surely remind them of a story they will want to share! Get ready for lots of laughs, and sweet reminders of how young we once were.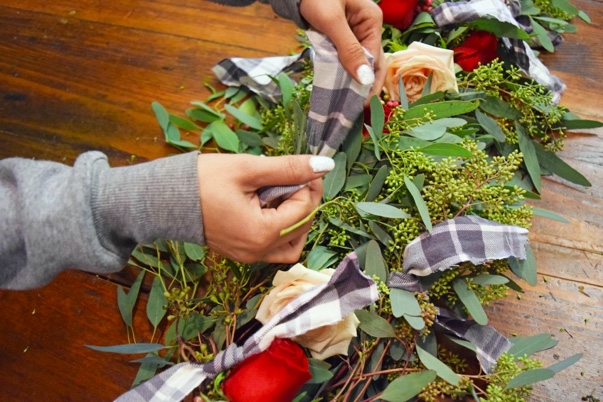 STEP 5
Give it a festive touch by adding matching colored ornaments.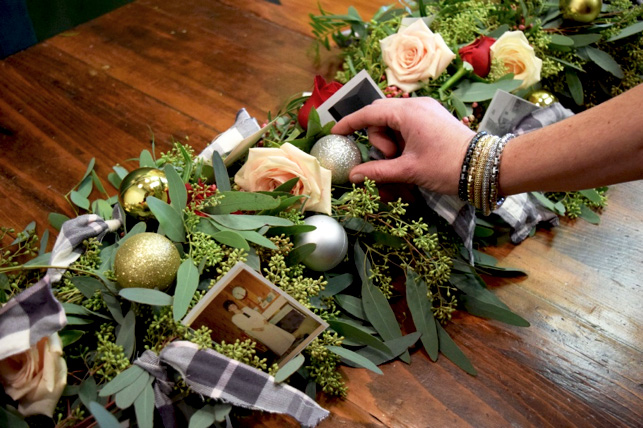 Shazam! You now have a great holiday centerpiece that is not only pretty to look at, but includes a unique way to make your guests feel special and included. California farmers have a ton of options to match your tablescape and they are guaranteed to be fresh and long lasting. You can easily make this garland up to 4 days before your event. Just mist the garland with water to keep it refreshed.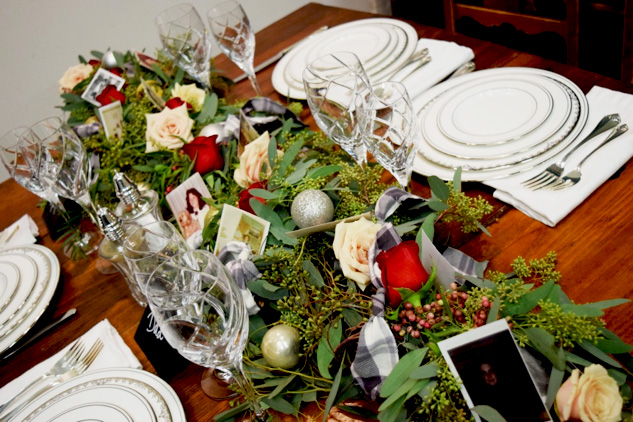 From our home to yours, we wish all of you a holiday season filled with love, laughter, new traditions, and fond memories. We'd love to check out your creations, so be sure to share them with us by using #CSFA.
Love. Flowers. Always.