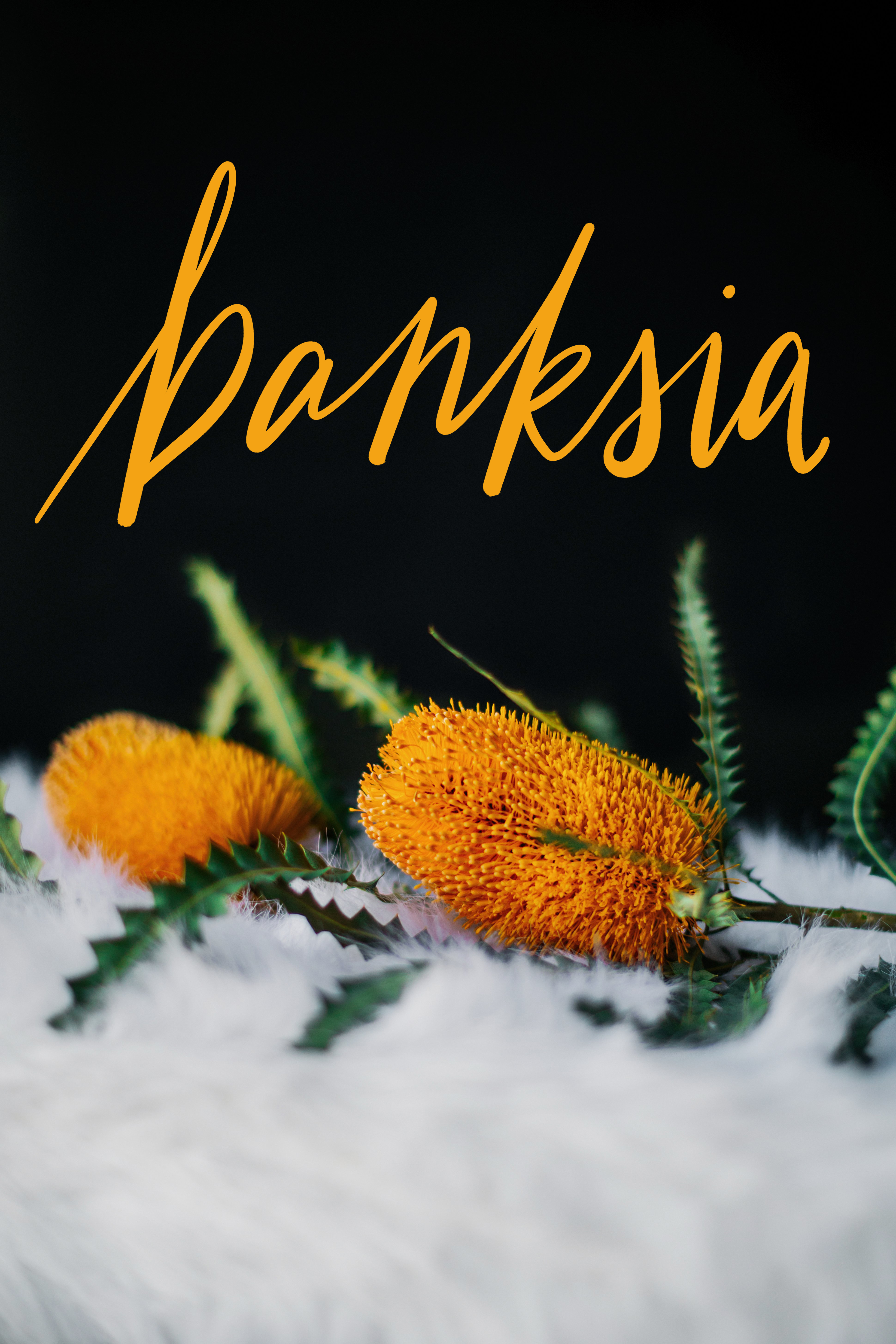 Common Name: Banksia, Banksia Protea
Botanical Name: Banksia
Family: Proteaceae
Native: Australia
Colors: White, yellow, orange, green, pink and red
Description: Banksia is a rugged looking flower. Its flower head is large and cone-shaped and made up of clusters of hundreds of tiny little florets. The leaves of the Banksia flower has jagged edges making it very unique.
Shelf Life Tips: The vase life of a Banksia flower is 6 to 14 days. Keep Banksia in a cool area and out of the sun.
Fun Facts: Banksia was discovered by botanists Sir Joseph Banks and Dr. Daniel Solander. The flower is named after Sir Banks in honor of his work and contributions to the field of botany. There are over 60 species of Banksia. 
In Season: Year round