December 29, 2015
Rose Bowl Entertaining Made Easy
The Rose Bowl is coming up and with it comes the end of all the holiday festivities. As such, we think it should go out with a bang especially since our beloved Stanford Cardinals are competing in the BIG game. We've got a great way to pay homage to the Rose Parade by creating our own Rose Parade float that doubles as a beverage cart. It's a fun way to display your game-day drinks and is a sure fire way to entertain your guests!
Materials and Instructions
Wagon
Cut chicken wire
Zip ties
Wire cutters
Water tubes
White Hydrangeas
Gerbera Daisies
Chrysanthemums
We cleaned up an old wagon for our float but you can use any wagon or even an actual beverage cart. First, cut chicken wire to fit the sides. Then zip tie the chicken wire to the side slats. This is a bit of a process, as the wire tends to want to snag on clothing and people, so be careful.
Gather your flowers, we picked California grown flowers representing Stanford's colors. We loved the large head size of the white Hydrangeas and gorgeous crimson color of the Gerbera Daisies and Chrysanthemums. Place them in water tubes, slip them through the holes in the chicken wire, and then zip tie them into place. Repeat these steps with the flowers of your choice to create your own snazzy design.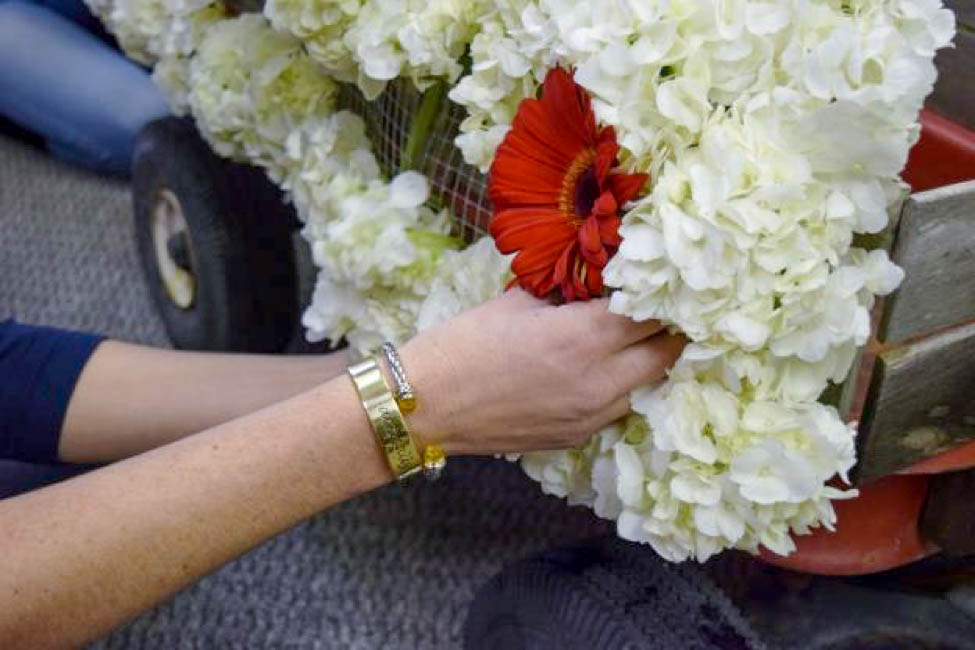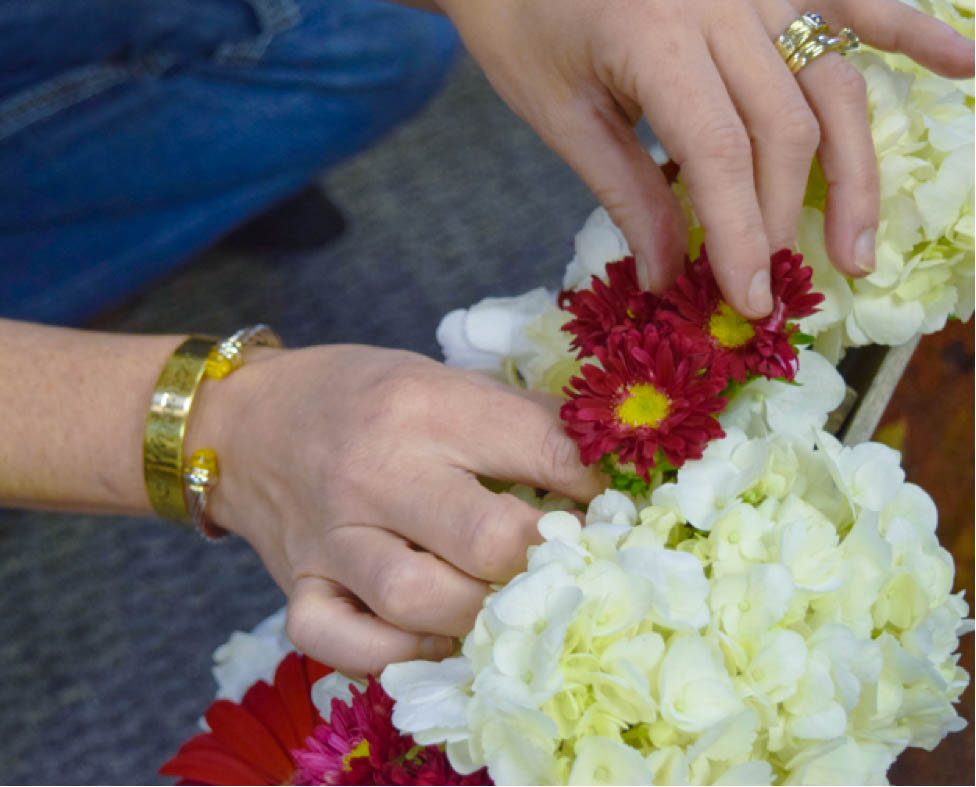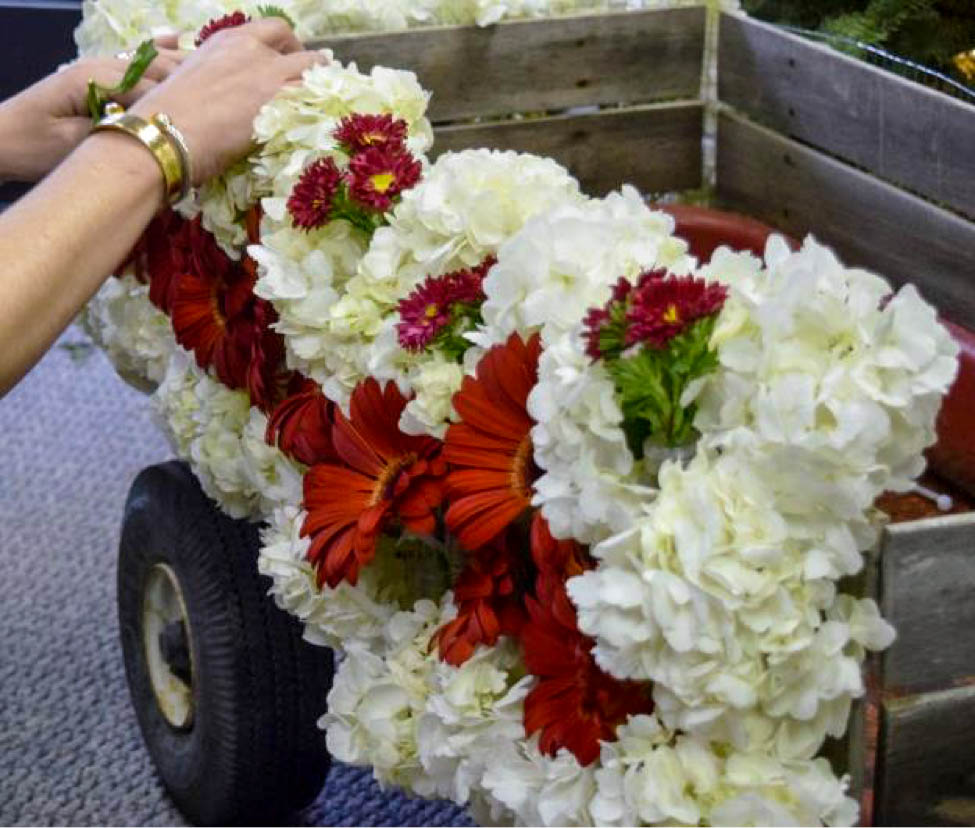 Add red and white crepe paper to the bottom row of the chicken wire to hang down and create the "float effect". You can also gussie up the handle of the wagon with a bow to give it a more polished look.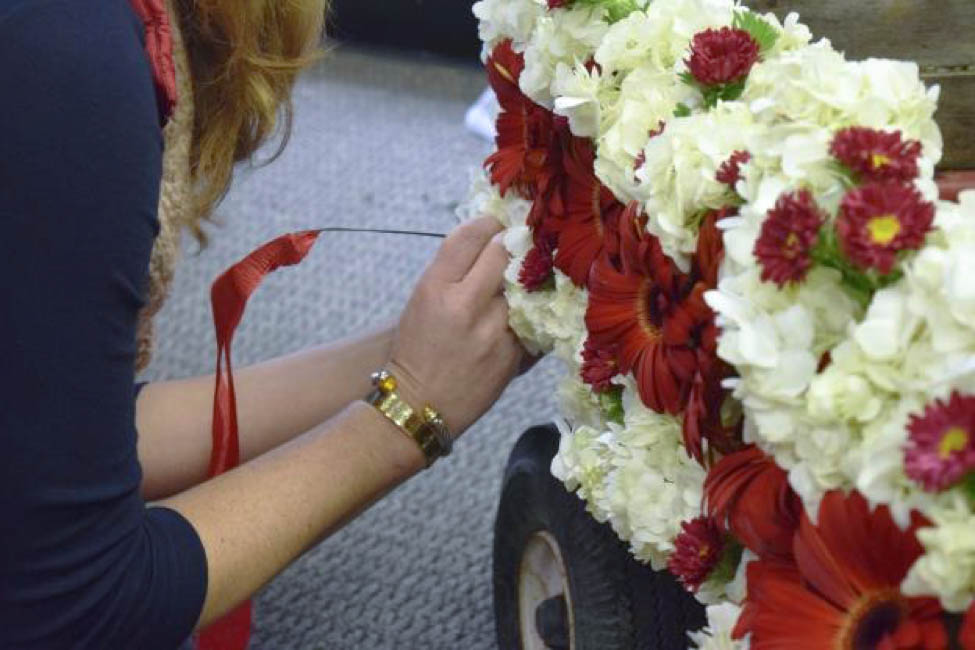 We added a retro silver cooler and added all of our party supplies. Voilà! We now have a mini float that can easily move about the house as we entertain our guests with some of their favorite drinks. While we watch the Rose Parade on TV, we will celebrate the true artistic mastery of the floats and think all the while that our own beverage float is pretty rockin!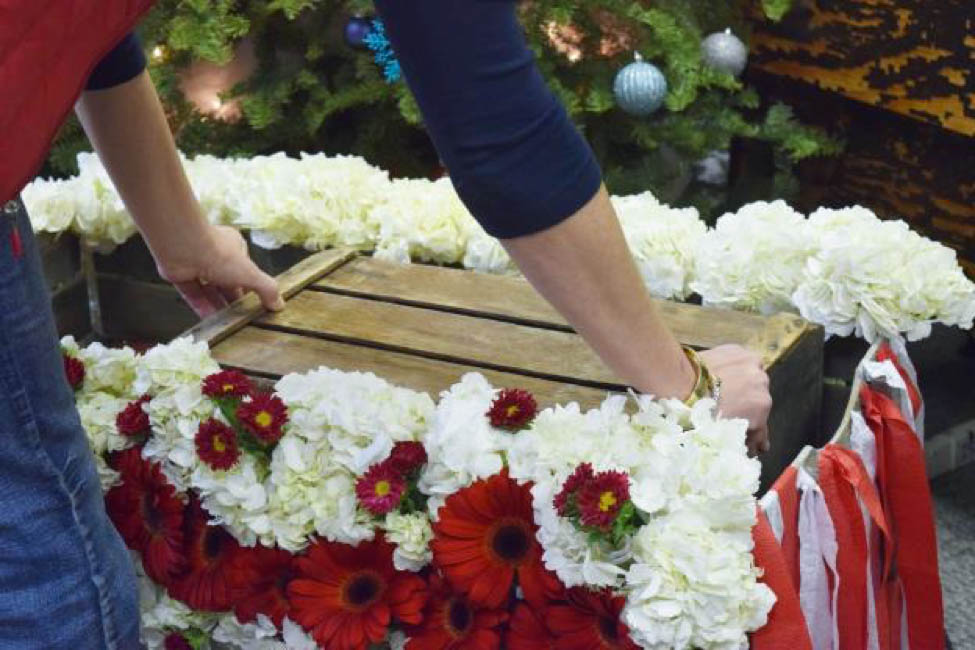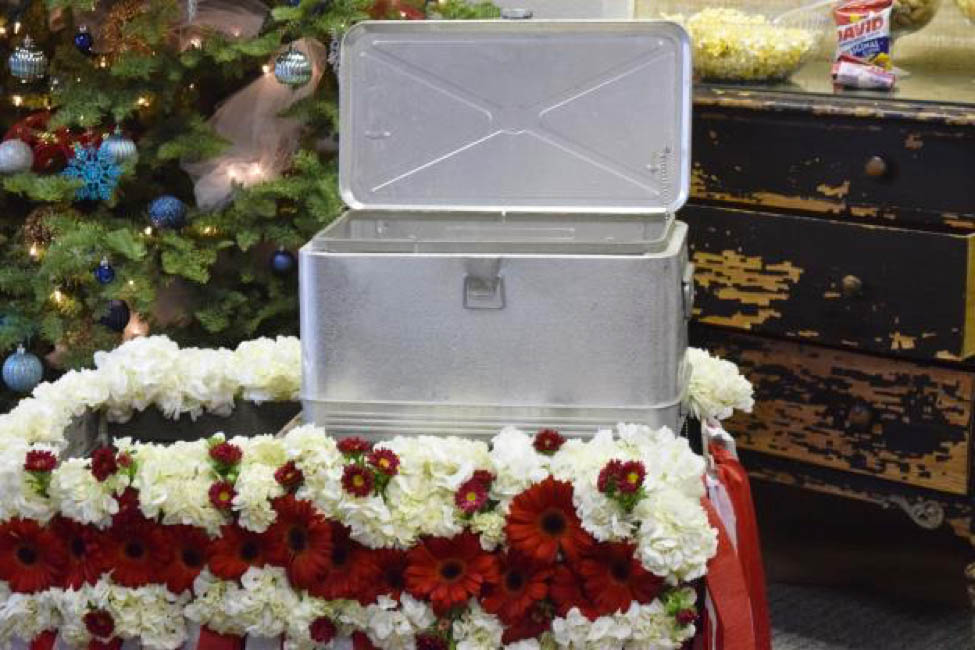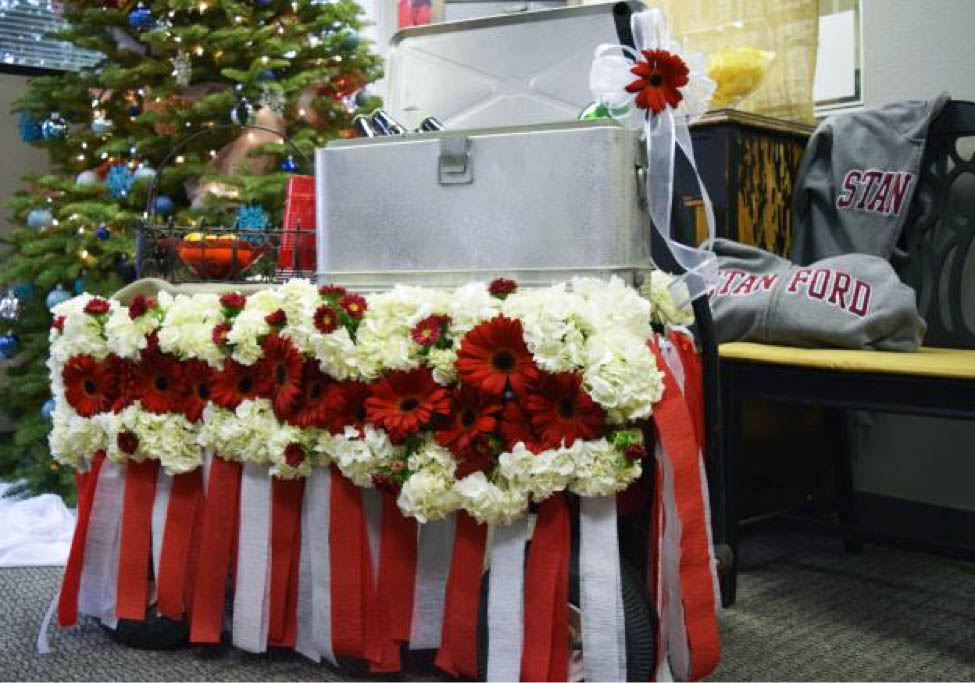 From all of us at CSFA we wish you a Happy New Year and as always we'd love to see your projects using California grown flowers so be sure to tag us using #CSFA. Gooooo Stanford!
Love. Flowers. Always.